Since begin in 2008, KVD has been producing LED emergency driver and battery backup kit for over 10 years. During these years, we always use the best quality and full capacity battery pack in our emergency kits, which enable our emergency module have a pretty stable and reliable perfermance in the lighting project.
KVD also has access to a wide variety of traditional lighting products meaning that our bespoke services are not just limited to the emergency module for LED products. We can also supply all types of emergency conversion kits for fluorescent or metal halide lighting for your projects, all pre-wired if required for ease of installation.
No matter how specific the job is, we are qualified for giving outstanding service.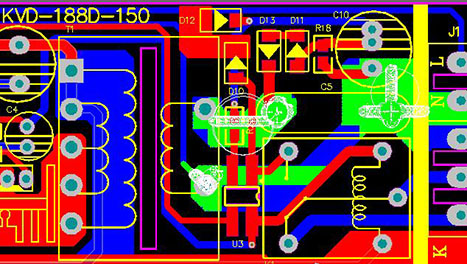 KVD experienced engineering team design the PCB layout for LED emergency driver. Our PCB board is a 1.6mm thick double-sided boards which is better than competitor's 1.2mm single-sided boards.
Each LED emergency driver printed circuit board will be examined closely by our machine, if tested ok then it will be delivered to next machine for SMT patch processing.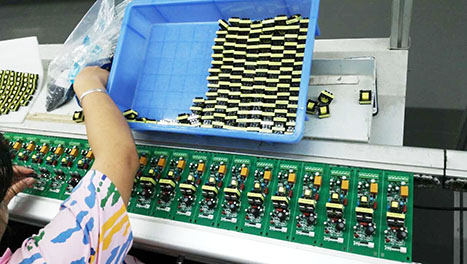 The other bigger components such as electrolytic capacitors, diode and inductors are needed to be plug-in by manual one by one.
It is 188B 3.7v LED emergency driver in this picture. In this model, the battery can be installed inside for power source. The battery will be installed after plug-in process.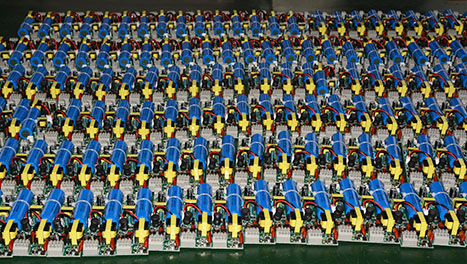 The LED emergency driver and battery are covered by the PC case and ready to label the product specification stick and installation attention.
After wiring work, the emergency module needed to be put on the aging shelf and make final test on lamp by our workers.